WELCOME TO ADAM BEGLEY MOSAICS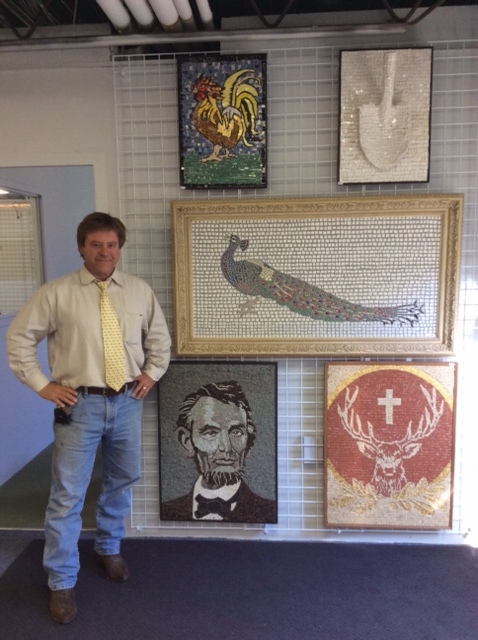 Adam Phillip Begley at the INSPIRE GALLERY
Located inside the Leelanau Studios on the corner of Cherry Bend and M-22 and,
Inside the old Norris Elementary School, just a few miles Northwest of Traverse City, Michigan.

NOW SHOWING
Adam Begley's Personal Studio and Gallery Hours
Daily Office and Studio Time: 10:00 a.m. - 5:00 p.m.
Please contact me for personal gallery and studio visits.


WELCOME TO ADAM BEGLEY MOSIACS

My name is Adam phillip Begley, I am a 27 year PROFESSIONAL mosaic tile artist working in the design and installation of CUSTOM, hand-MADE mosaic images in the form of framed and wall hung art, Interior Decorating for ARCHITECTURAL applications in Cottages, Homes or businesses with both forms Primarily created with ceramic tile, imported Italian glass, marble and or stone.

For the Framed and wall hung versions of my work see the section in this website called:
"MOSAIC GALLERY"

For the architectural versions of my work see the section in this website called:
"architectural Mosaics"

For Information on learning how to do mosaics see the section in the website called:
"Mosaics 101"

This is not a "Hobby" or a "Craft" IT IS AN Ancient ART FORM AND i AM ONE OF THE VERY FEW PEOPLE IN OUR area WHO STUDIES, Practices and teaches it just the way I learned how TO DO IT in my art classes AT hope COLLEGE IN HOLLAND MICHIGAN AND AT THE RAVENNA SCHOOL OF MOSAIC DESIGN IN ITALY.

though most OF my COMMISSIONED PIECES ARE CREATED ON A STURDY BACKING, SURROUNDED WITH A FRAME AND HUNG ON THE WALL OF CHOICE AT OUR CLIENTS' CHOSEN LOCATION WE ALSO DO APPLICATIONS IN NEW OR EXISTING HOMES such as entire or partial BATHROOMS, SHOWERS, Back-splashes, FLOORS, FIREPLACES and foyers.

You can buy machine made mosaics these days but nothing will duplicate the authenticity and craftsmanship of a One of a kind, Custom crafted and actual, hand made mosaic piece of art.



please contact us if you feel we can help you with
your particular interest in the topic of Custom made mosaics.

​OUR Commercial PRICING VARIES AS WE TREAT EACH JOB QUOTATION
ACCORDING TO THE ACTUAL REQUIREMENTS OF WHAT IT IS YOU MAY HAVE IN MIND
BUT OUR GENERAL QUOTES WILL ALWAYS BE "PARTS,TIME & LABOR."

If you would like to (A) purchase a custom mosaic, (B) Purchase something still available in the
"MOSAIC Gallery" section of our web site, (C) order a "RE-MAKE" of one of the
"previously sold" items (ALSO found in the "MOSAIC GALLERY" SECTION) OR TALK WITH US ABOUT AN
IN HOME, Business OR commercial location installation DESIGN PLEASE CONTACT US.

​
thank you for visiting OUR website and feel free to contact us by going to the
section of this website entitled, "SAY SOMETHING."

sincerely,


Adam Phillip Begley
Adam Begley Mosaic Design
955 South Manitou Trail
Good Harbor Bay, Michigan 49653

231-256-2117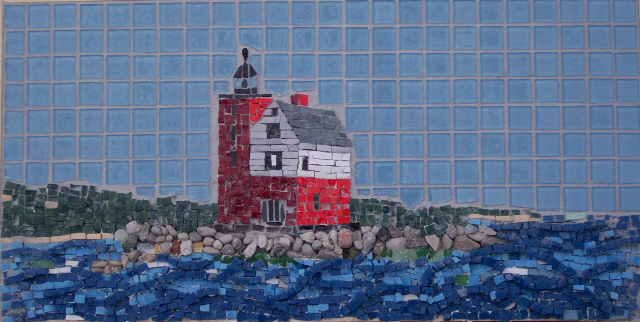 THE ROUND ISLAND LIGHTHOUSE: Located at the entrance to Mackinac Island's Harbor.